Recipes
RSS
World Central Kitchen's 2019 in Review
January 2020
Last year was a busy one for José and the World Central Kitchen Chef Relief Team, as they cooked and served hot meals every single day, on five continents and through 18 missions. From earthquakes in Albania and California to flooding in the American Midwest to the catastrophic damage wrought by Hurricane Dorian in the Bahamas, the team responded quickly and efficiently to help impacted communities.
Here's a look back at the team's work throughout last year.
January
January 2019 brought the U.S. Federal Government Shutdown, during which World Central Kitchen opened the #ChefsForFeds kitchen in downtown Washington, D.C., at ThinkFoodLab. The team served 100,000 meals, and the effort spread nationwide with more than 400 restaurants in 35 states participating.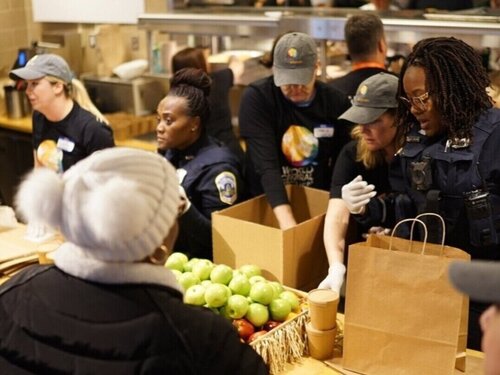 February
In February, the refugee crisis intensified on Venezuela's border with Colombia. WCK launched #ChefsForVenezuela, which remains active today, serving more than 750,000 meals through the end of 2019.
February
Nation-wide protests shut down basic human services in Haiti. Students from École des Chefs – WCK's culinary school – served more than 13,000 meals to those affected.
March
Massive flooding hit Fremont, Nebraska, and Pine Ridge, South Dakota. WCK remained active in the area throughout the month, serving 10,000 meals.
Tropical Cyclone Idai hit Beira, Mozambique, killing more than 1,000 people and affecting 3 million more. WCK launched the #ChefsForMozambique effort within days, remaining active through May and serving 350,000 meals.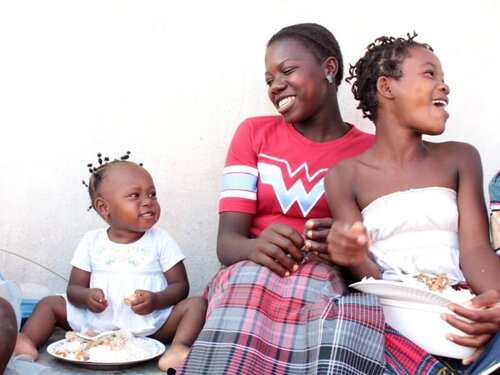 April
WCK received 400 applications from small food businesses in Puerto Rico for the second round of its Plow to Plate grant program.
May
20 students graduated from École des Chefs' spring class in Port-au-Prince, Haiti.
Meanwhile, WCK responded to several disasters in the Midwest including tornadoes in Dayton, Ohio, and Jefferson City, Missouri.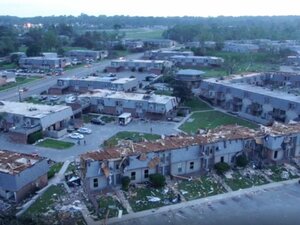 June
WCK awarded more than $350,000 to 21 new Plow to Plate grantees in Puerto Rico.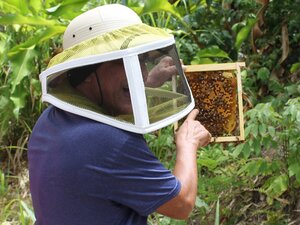 July
WCK responded to the biggest California earthquake in 20 years, which hit just outside of Ridgecrest. The team served 25,000 meals to affected families and first responders.
WCK first arrived in Tijuana in November 2018 as refugees found themselves stuck in Mexico amid growing wait times for asylum interviews. After closing the kitchen in February 2019, they reopened in July to serve the increasing need, and continue serving meals each day to families staying in shelters.
Tropical Storm Barry hit Louisiana. WCK set up kitchens in three cities to respond, serving meals across the state.
Expanding their efforts to serve fresh meals to Venezuelan refugees in Colombia, the team opened an additional kitchen in Caracas to begin efforts inside Venezuela itself.
August
WCK launched a Sink to Stove training for new chef instructors in Central America. Sink to Stove is a program that provides food safety and sanitation training with culinary professionals to school cooks in underserved communities who are not familiar with basic sanitary kitchen and food handling practices.
September
Category 5 Hurricane Dorian devastated the northern islands of The Bahamas. WCK was on the ground before the storm made landfall and began cooking immediately. The team continues to serve fresh meals on the island.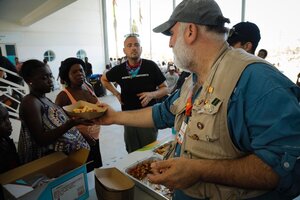 October
Multiple wildfires burned across the state of California. WCK activated kitchens in both northern and southern California, serving 50,000 meals to first responders and families affected.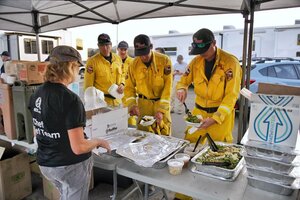 November
One the one-year anniversary of the devastating Camp Fire in Paradise, California, WCK prepared a special meal for 3,000 people affected by the fire.
December
WCK activated in Europe for the first time after a series of earthquakes hit Albania. The team served fresh meals to schools, hospitals, and affected communities.
WCK awarded more than $400,000 to 25 new Plow to Plate grantees in Puerto Rico.
For more information about the work of World Central Kitchen, or to donate, visit wck.org.